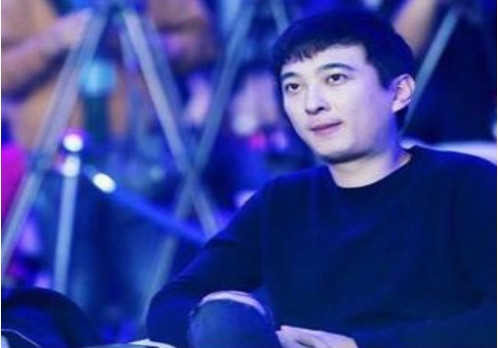 Wang Sicong. Director de Dalian Wanda Group, una de los mayores consorcios de desarrollo inmobiliario del mundo, fundador de la compañía de negocios musicales Banana Culture. Altruista empedernido quien ha apoyado a niños de Centroamérica en cuestiones de salud dental y otros tópicos. Propietario de Invictus Gaming, una organización de eSports creada con el fin de promover y mejorar el E-Sports profesional en China. Dueño de Coco, su inseparable amigo husky. Director of Dalian Wanda Group, one of the largest real estate development consortiums in the world, founder of the music business company Banana Culture. Hardworking altruist who has supported Central American children in dental health issues and other topics. Owner of Invictus Gaming, an eSports organization created to promote and improve professional E-Sports in China. Owner of Coco, his inseparable friend husky.
What do you think of Spain? Have you visited any Spanish city? (¿Qué piensas de España? ¿Has visitado alguna ciudad española?).
Spain is beautiful, the people and culture is unique and full of excitement, laughter and full of life. The music is great, specially flamenco. The cuisine is one of the best, I love Paella. (España es hermosa, la gente y la cultura son únicas y llenas de emoción, risas y llenas de vida. La música es genial, especialmente el flamenco. La cocina es una de las mejores, me encanta la paella).
Do you like the Spanish football league? (¿Te gusta la liga de fútbol española?).
I like all football. (Me gusta todo el fútbol).
You studied at the University College London. How was your experience in one of the best universities in the world? (Estudiaste en el University College de Londres. ¿Cómo fue tu experiencia en una de las mejores universidades del mundo?).
I did, it was good, but also different than what I'm used to, but it was a positive experience. (Lo hice, fue bueno, pero también diferente de lo que estoy acostumbrado, pero fue una experiencia positiva).
Did you get to see the mummified skeleton of Jeremy Bentham? (¿Viste el esqueleto momificado de Jeremy Bentham?).
I don't remember, hahaha. I've seen many museums. Not sure I saw it. (No recuerdo, jajaja. He visto muchos museos. No estoy seguro de haberlo visto)
What are your present or future work projects? (¿Cuáles son tus proyectos de trabajo presentes o futuros?).
Some are confidential, but also work more on charitable ones and humanitarian efforts. Remember, Panda loves the world. (Algunos son confidenciales, pero también trabajo más en obras de caridad y esfuerzos humanitarios. Recuerden, Panda ama el mundo).
Leaving context, Do you like Spain girls? Could you consider having a Spanish wife? (Dejando el contexto, ¿Te gustan las chicas de España? ¿Podría considerar tener una esposa española?).
Yes, Spanish girls are beautiful. I have not thought about a wife yet. I cannot control who I fall in love with. Maybe a Spanish girl, I don't know yet. You introduce one to me (laughs). (Sí, las chicas españolas son hermosas. No he pensado en una esposa todavía. No puedo controlar de quién me enamoro. Quizás una chica española, aún no lo sé. Me presentas una (ríe)).
One last question… As good gamer Do you play Fortnite? Battle royale or Save the World? (Una última pregunta ... Como buen jugador ¿Juegas Fortnite? Battle royale o Save the World?).
I play all, depending on my mood. Also, recently I tried StarCraft, you know what one? I'm a game fanatic (laughs). Always up for new and interesting developments. (Juego todo, dependiendo de mi estado de ánimo. Además, recientemente probé StarCraft, ¿sabes cuál es? Soy un fanático del juego (risas). Siempre listo para nuevos e interesantes desarrollos).
Instagram: wang_sicong_